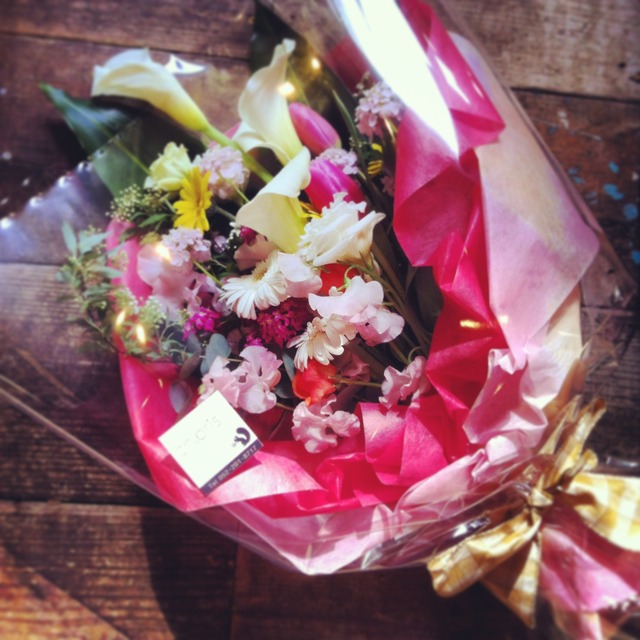 Original Flower Bouquet(季節の花束)(L)
*Earliest delivery date is 2/10(Fri) (may require more days depending on delivery address).
Shipping fee is not included. More information.
季節のお花を使ったロング花束。
ボリュームがあって、豪華です。

This is a long bouquet using seasonal flowers.
This is voluminous and luxurious.


flower color / red, pink, yellow orange,
      white green, purple…etc

size / w 400mm t 700mm

※ご注文はお届け日の3日前までにお願いいたします。Please place your order at least 3 days before the delivery date.(お急ぎの場合はご連絡ください。Please contact us if you are in a hurry.)
※メッセージカードをお付けできます。You can write a message card.
Add to Like via app
Reviews

(5)

Shipping method / fee

Payment method