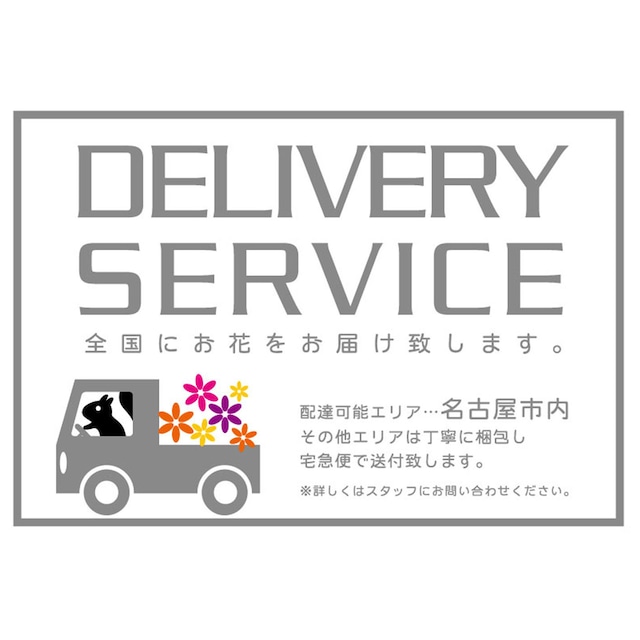 about shipping cost (送料について)
SOLD OUT
配達可能エリア
本店より12kmまでとさせていただきます。
500m   無料
2km以内 500円(3300円以上 無料)
7km以内 1000円(5500円以上 無料)
12km以内 1000円(11000以上 無料)

宅配の場合、送料は一律1100円とさせていただいております。



注意:宅配は北海道、沖縄、離島は受け付けおりませんのでご了承くださいませ。

配達可能エリアの場合は送料分の花材を増減させていただきます。


In the case of home delivery, the shipping fee will be uniform 1100 yen.
Hokkaido, Okinawa, remote islands can not be accepted, please understand.
In the case of deliverable areas, increase the flower material for the carriage.
Add to Like via app
Reviews

(5)

Shipping method / fee

Payment method
¥1,100 tax included
SOLD OUT